Newton Mearns North & Neilston: "Vote Until You Boak" in practice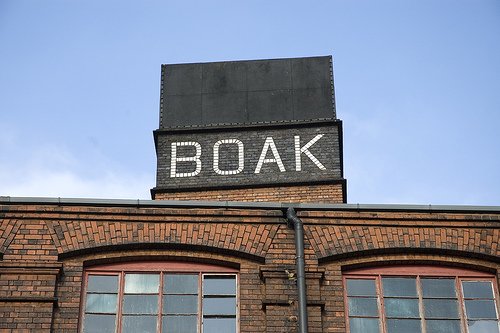 It's really important that all independence supporters rank all the candidates in the council elections, as explained well by many people, such as Wee Ginger Dug. He came up with memorable way of explaining the system, namely "Vote Until You Boak". (By the way, "boak" is a good Scots word, going back more than 500 years. For instance, in Gavin Douglas's Eneados, completed in 1513, he wrote: "He … Bokkis furth … Raw lumpys of flesch and blude.")
I do believe the local elections should be primarily about local issues, but it's clearly the case that the Tories will use a good result as proof that Scots don't want another independence referendum, so from an independence point of view it is preferable that unionist seats go to Labour or the Lib Dems instead of the Tories.
I stay in Newton Mearns North & Neilston, and here are my choices:
Newton Mearns North & Neilston – 3 seats
Party
Candidate
Independent
Kirsteen Allan
SNP
Tony Buchanan (incumbent)
Conservative
Charlie Gilbert (incumbent)
Independent
David Jesner
Social Democratic
Robert Malyn
Conservative
Andrew Morrison
Labour
Paul O'Kane (incumbent)
Liberal Democrats
Roy Provan
UKIP
Stuart Sutherland
Surely this must be one of the most dispiriting wards in all of Scotland for independence supporters!
I'll cast my first preference for Tony Buchanan, of course. He's a good man, and he's done a great job in the past.
However, it gets hard immediately after that. I really wish there was a second pro-independence candidate to vote for (the Greens missed a trick by not putting up a candidate here – they could have got a lot of second preferences from SNP voters, and perhaps also from those Labour and Lib Dem voters who hate the Tories, too).
I therefore have to proceed to the two independents. They were both apparently active in the defunct community council – Mr. Jesner was the chairman, and Ms. Allan the treasurer. Mr. Jesner is well-known to the public (see for instance this story from 2015), but I don't know much about Ms. Allan; I had a wee chat with her and @Mynas on Twitter the other night, however – you can see it here and make up your own mind.
Moving on to the Unionists, I know the Lib Dem (Roy Provan) a bit: We spent a good part of 18 September 2014 together in front of St. Cadoc's Primary – I represented Yes Scotland, and he was there for Better Together. Apart from his unionism, he seemed nice enough, so I'll probably rank him next.
Although I'm not a great fan of Paul O'Kane, I'll have to put him above the Tories and the Kippers. I'm not entirely sure why Robert Malyn is standing for the Social Democrats, because he's much better known as an adviser to David Coburn (Scotland's sole UKIP MEP).
Whether you rank the Tories above or below the Kippers is entirely up to you. I conducted a wee Twitter poll, and most respondents said they'd put the Tories at the very bottom, but I'm not sure I can bear the thought of helping UKIP in any way whatsoever.
This concludes the ranking process. I hope the process involves less boaking where you are!