Indyref postmortem IV: Postal voting considered harmful
I think it's quite likely the next independence referendum will happen sooner rather than later, so it's important to have a look at what we could have done better, not in order to point fingers at anybody, but simply to make sure that we win next time. This is the fourth of several indyref postmortems.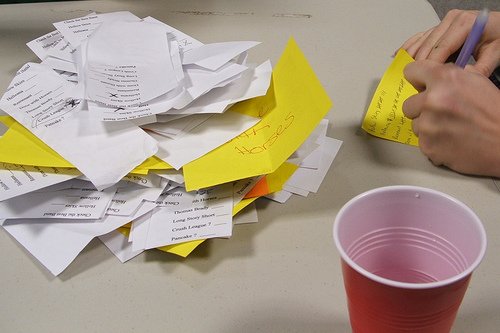 I'm not one of those conspiracy theorists who believe the independence referendum was rigged. Electoral fraud might have happened in a few places, but not to such an extent that it can possibly have turned a Yes into a No.
However, I still think postal voting as practised in this country is a very problematic.
Firstly, it's democratically questionable when there's a late shift in the public opinion. As a campaigner, I don't like the fact that there is one deadline for convincing postal voters and another one for everybody else, and from a postal voter's perspective, it's horrible if a late development in the campaign suddenly makes you realise you've changed your mind.
Secondly, it's not healthy for democracy when conspiracy theories flourish. Ideally, everybody should be able to convince themselves that no fraud took place, and huge numbers of postal votes makes this much harder, especially when there have been many examples of fraud using postal votes in the past.
Thirdly, Westminster politicians have been pushing postal voting in a vain attempt to stem the tide of low voter turnout. However, the independence referendum demonstrated that people are very happy to vote, so long as their vote counts and the election matters. The corrupt Westminster system with its FPTP electoral system and nearly identical main parties might need postal voting as a form of life support, but independence referendums most definitely do not.
Of course there needs to be a mechanism in place to allow everybody to vote, including those who cannot go to the polling place for various reasons. In Denmark, in lieu of postal voting voters can cast their vote at council offices and embassies for a period of time before the election if they know they will absent on the day, and polling places have a small mobile team who can take a small ballot box out to immobile voters. Mechanisms such as these could be considered in Scotland, too.
Hopefully the Scottish Parliament will soon get more responsibilities for conducting elections and referendums in Scotland, and if that happens, postal voting should be replaced by a better system, hopefully in time for the next independence referendum.